Special note about parking/prep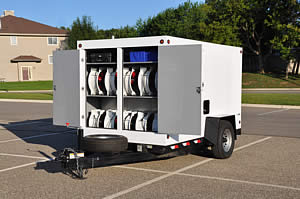 Parking can be a problem because we come with 1 to 2 trucks (unmarked) and trailers. We ask that you talk to your friends, neighbors, and building super to help save parking. This saves us time and enables us to get your job done as fast as possible. We are sure that after all the prep you have done you would hate to see us be unable to do your thermal because we can't find parking in front of your house or apartment.
If the prep is not done properly you will be charged $150.00 an hour with a 1 hour minimum for the crew to prep. If time does not allow for the thermal to be done because of the lack of prep you will be charged $300.00 to reschedule the thermal.